Taller buildings by the Thames river mark London's financial capital Canary Wharf. It is one of the financial capitals of the world. Canary Wharf has a welcoming environment for existing and newly set-up businesses. If you want to start a business, you have legal and financial services support. You can easily find the support needed to open companies.
Additionally, you can find workspaces though it is competitive. The world's biggest and most famous banks, such as Morgan Stanley, HSBC, Citigroup, Barclays, and the Financial Services Authority, are located here. They are only some of the 10,000 businesses in operation in the place. Businesses grow due to several reasons.
Firstly, you can easily access the knowledge to set up and run a successful business. Secondly, there is the availability of skilled workers necessary to run and grow your business. Thirdly, there are training opportunities necessary to acquire knowledge and skills for becoming successful business persons. Fourthly, and most importantly, there is access to the funding required the start and run the business.
Investors such as HSBC and British Business Bank can support dearly needed funds to start up. Smaller businesses benefit significantly from global giants as the reputed world-class business community. Their reputation provides smaller companies opportunities to learn and grow quicker in Canary Wharf instead of being located in other places.
Moreover, nearly 200 arts events are organized each year in Canary Wharf, which provides opportunities for businesses located in the place to increase their business. It has welcomed hundreds of innovative and talented business people who set up the business. Therefore, it could be a place to start your business as well.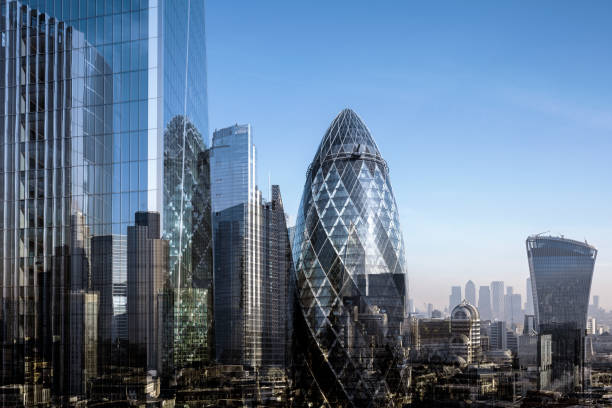 Reaching Canary Wharf
Also known as London's business district, Canary Wharf is well connected by underground tubes, trains, and buses. Jubilee line connects Canary Wharf Tube station. The service runs between Stanmore and Stratford passing through North Greenwich, Green Park, Waterloo and London Bridge, and Green Park. Likewise, it is also connected by the Docklands Light Railway (DLR).
You can rely on the DLR to travel to Lewisham, Stratford, Woolwich, Bank,  West India Quay, and Poplar. The buses that connect to Canary Wharf include D3 Bethnal Green to Canary Wharf, 135 Moorfields Eye Hospital to Canary Wharf, D7 Mile End to Canary Wharf, 277 Highbury and Islington to Canary Wharf, and D8 Stratford to Canary Wharf.
If you are traveling from outside the UK,  you can reach depending on which Airport you land. If you land at City Airport, you can take the DLR service. If you land at Heathrow, take the direct trains to London, take one of the underground lines that connect Jubilee, and get down to Canary Wharf Station.
For passengers landing at Gatwick, take a train to Victoria, then go to Green Park and Jubilee Line to Canary Wharf station. You have to wait no more than two minutes for the next underground train if you miss one. Alternatively, you could hire a taxi and reach the place.